REACCH's Data Management team, in partnership with the University of Idaho's Northwest Knowledge Network (NKN), works to collect, store, and manage Pacific Northwest environmental and agricultural big data sets. Data are directly accessible through the Data and Analysis Libraries, as well as incorporated into digital decision tools. The Data and Analysis Libraries will be an important legacy of REACCH, ensuring that regional data is made available to support agricultural decision making well beyond the end of the project.
See our products pages for posters and presentations, journal articles, and speed science handouts related to data management. For research highlights and project impacts, explore the links below.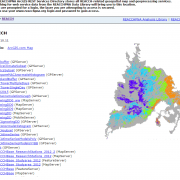 REACCH ArcGIS REST API Directory
REACCH provides access to a portion of its data thru an ArcGIS REST Services Directory. You can search for a file using our portal, but some researchers may wish to directly access data using REST-compliant requests.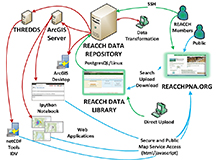 Data collection and management
The REACCH Data and Analysis Libraries allow researchers to upload or collect data and make it readily available to users. The Data Management Team uses meta-tags to ensure that data are complete, easy to locate and use.
Related articles
Related annual report articles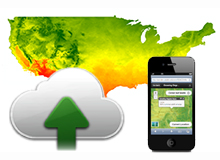 Data Exposure: Resources and Tools
Biophysical and socioeconomic data are used to support decision support tools and digital applications that supply growers and researchers with information that can help them make ecologically and financially sound decisions.
Related articles
Related annual report articles