REACCH provides interdisciplinary, hands-on learning opportunities for undergraduate and graduate students and K-12 teachers and students. The goal of REACCH Education is to prepare citizens and professionals to address challenges posed to agriculture and ecosystems by climate change.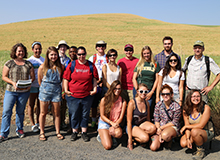 Undergraduate
Since 2012, REACCH has trained 75 undergraduate student interns from institutions across the United States in transdisciplinary research and outreach. Internships will be offered through the summer of 2018.
Related articles
Related annual report articles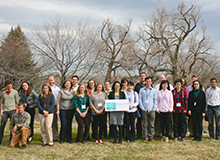 Graduate
REACCH graduate students work in multiple fields and perform transdisciplinary research as part of their REACCH experience. Engagement includes workshops, short-courses, outreach projects and a flipped-classroom seminar series. Also visit the graduate student profiles.
Related articles
Related annual report articles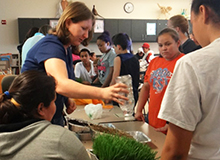 K-12 Teachers and Students
REACCH has developed curricula to help K-12 teachers and students explore climate and agriculture relationships. REACCH also hosts training workshops for PNW teachers each year and participates in several middle and high-school summer camps focused on STEM.
Secondary Curriculum Elementary Curriculum
Related articles