Webinar Series
Advances in Dryland Farming in the Inland Pacific Northwest
In this series of six free webinars, scientists present timely information aimed at helping farmers and agricultural professionals interpret the results of recent research on dryland cereal systems in our region. This webinar series stems from the new book Advances in Dryland Farming in the Inland Pacific Northwest, a publication of the six-year Regional Approaches to Climate Change (REACCH) project, aimed at increasing the sustainability of dryland farming. Each webinar is 1 hour long, including Q & A session.
View a complete webinar playlist
Read online or order a copy of Advances in Dryland Farming in the Inland Pacific Northwest.
Webinar Abstracts
Climate Considerations for Dryland Farmers (Nov 13)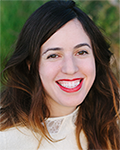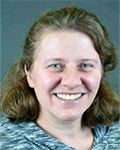 Liz Allen Katherine HegewischDryland wheat producers in the inland Pacific Northwest are skilled at managing for many different kinds of risks and uncertainties. Managing under observed and projected climate change impacts will require farmers and other agriculture sector decision makers to develop their understanding of climate-related uncertainties and hazards. This webinar explores how climate patterns influence dryland agriculture in the inland Pacific Northwest and looks at expected impacts of climate change in the region. We discuss examples of growers in the region implementing production practices that will enhance the resilience of farmland under projected future changes. We also provide specific guidance about how producers can access online tools and apply information from models to a broad range of production management decisions.
Pathogens in Dryland Cereal Systems (Nov 20)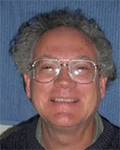 Tim PaulitzThis webinar will provide overviews of some of the key pathogens affecting our cereal systems in the dry inland Pacific Northwest. It will cover five important soilborne diseases of wheat and rotation crops. The first four are caused by fungi and the last one by nematodes, microscope worm-like animals. All of these pathogens reproduce and grow in the soil and attack the seeds, seedlings, roots, and lower stems of wheat. These are Pythium seed and root rot, Rhizoctonia bare patch and root rot, strawbreaker foot rot (eyespot), Fusarium crown rot and cereal cyst nematode. Soilborne diseases are difficult to diagnose because the aboveground symptoms may resemble other abiotic causes such as nutrient deficiency or drought. The video will look at the diseases in the field, and will examine below-ground symptoms on roots and at the base of the stems (crowns). This section will also cover management strategies for these diseases.
Rotational Intensification and Diversification (Nov 27)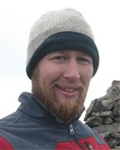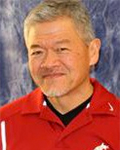 Isaac Madsen Bill PanCrop diversification and intensification should play an important role in cropping system adaptation to the changing climate predicted for the inland Pacific Northwest (iPNW). Each agro ecological class (AEC) within the iPNW will require a unique adaptation strategy to the increased variability in climate. The three AECs in the iPNW are grain-fallow, annual crop-fallow transition, and annual crop. Each of these classes require a unique solution in adapting to the less predictable climate of the future. Three promising crops for the diversification are winter peas, winter canola and spring canola. All three of these crops are sufficiently developed for regional conditions and economically viable to be integrated into the AECs of the iPNW. Winter peas and winter canola offer many advantages for pest control in wheat dominated rotations in the grain-fallow and annual crop-fallow transition classes. Additionally winter peas use less water than winter wheat and fix nitrogen thereby decreasing fertilizer costs. Spring canola offers similar advantages for weed control in the annual cropping class. Both winter and spring canola can increase soil quality by breaking through subsurface hardpans and increasing infiltration rates. Winter peas, winter canola and spring canola have high potential for diversifying cropping systems in the iPNW. The success of these crops relies on the efforts of private and public individuals to continue developing supply chains and markets, solving agronomic problems, and breeding more resilient cultivars.
Nutrient Management & Precision Application Technology (Dec 4)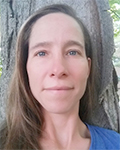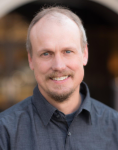 Tabitha Brown Erin BrooksThe Nutrient Management and Precision Application Technology webinar is a compliment to the Precision Agriculture Chapter of the Advances in Dryland Farming in the Pacific Northwest. The webinar highlights producer and industry perspectives on how precision agriculture technology is supporting improvements in input use efficiencies and increased profitability. The webinar presents producer descriptions of how management decisions are made using data from precision agriculture technology and on-farm grid or zonal sampling. The use of current and emerging precision agriculture technology to provide on-farm evaluations are also discussed.
Tillage and Residue Management Systems and Impacts on Soil Health in Drylands (Dec 11)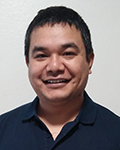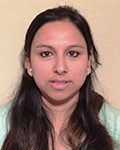 Rakesh Awale Prakriti BistaIn the inland Pacific Northwest (iPNW), intensive tillage and poor residue management practices have led to the depletion of soil organic matter, crumbled soil structure, increased soil erosion, reduced soil fertility and soil biological diversity, and now threaten long-term sustainability of dryland wheat farming. Conservation tillage systems, on the other hand, enhance sustainability of dryland agriculture by reducing erosion, building soil organic matter, and improving soil health. This webinar discusses sustainability challenges posed by conventional tillage; different conservation tillage approaches to overcome these challenges, and elucidates tillage and residue management effects on soil health in dryland farming. Soil health is assessed by evaluating the soil's ability to perform desired ecosystem functions and involves measuring soil physical, chemical, and biological indicators in response to management. Sustained research and extension activities highlight that reduced soil disturbance and crop residue retention can improve soil health in dryland farming in iPNW.